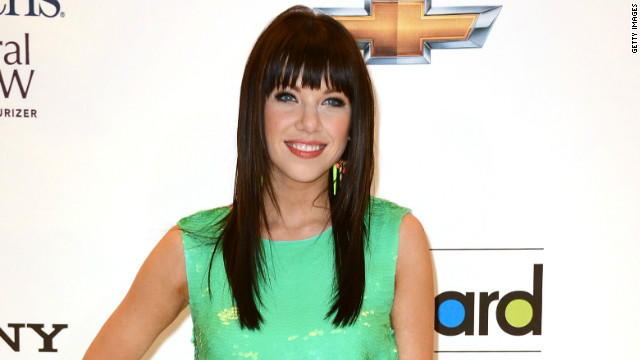 We promise this is our last "Call Me Maybe" blog post.  But the undeniable summer song of 2012 and contender for the most watched video of all time has had the effect of turning the Canadian singer Carly Rae Jepsen into Carly Rae Jepsen: the potential brand.
"Call Me Maybe" is up to 120 million views on YouTube, according to Mashable.com.  Mashable even held a YouTube faceoff of the best 15 covers of the catchy little ditty.  Time will tell if the 26 year-old former Canadian Idol contestant will be a one hit wonder, but with number one spots on the U.S., Canadian, Australian, Irish and UK record charts, people will be eagerly awaiting the songstress' sophomore effort. Jepsen is the second Canadian to reach the top of the charts since Justin Bieber's "Baby" in January 2010.  And with Bieber's success, all we can say to Jepsen is: cha ching!
In case you were wondering, Tanner Patrick won the YouTube contest and his version of the song is below.  We'll spare you from another link to Carly Rae's original.