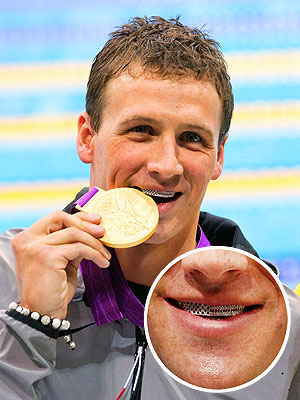 U.S. Olympian swimmer Ryan Lochte will no doubt become a lucrative brand once the Games are over.  He has also been one of the most buzzed about competitors on social media and in light of his 28th birthday today, Mashable has written an article about the "10 Things Social Media Tells Us About Ryan Lochte."  In honor of his five medals thus far, we have provided the top five characteristics of "the man" for you below:
1) He is beloved on social media worldwide.  His Twitter followers have catapulted by 510,000 from the time of the Opening Ceremony until now.
2) He and Michael Phelps have a great relationship despite intense competition.
3) He has taught the world the new word of "jeah!"
4) He loves the ladies.
5) He tends to post inspirational quotes on social media.
Click on the link above to find out the rest.
Happy birthday, Mr. Lochte!